Hello all,
Yesterday I had a great time at my uncle's 50th b-day party. Many cousins and long lost relatives were seen for the first time in 5 years!
The best part was at 8.00p.m. we all jumped into their pool (it was 14 degrees by the way). It was freezing yet soooo much fun. We all had glow sticks and we swam and danced and Jess was so angry at me for talking her into it! But it was worth it! Memories came back of our Christmas Night glow stick party on the beach with Clarice Bean, Benny-Jet and my little bro.
Today is Chunky Move. With Skinny jeans...and warm clothes...and hot chocolate...and dance to make you scream with love...and inspirational movement and soul...with no less than...
SOUL DANCING PRINCE!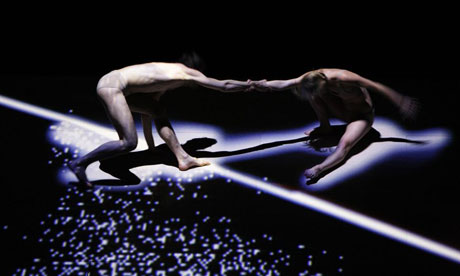 Yesterday was my puppy-wup-wup's birthday. Happy 1st birthday Yoko!!!!!!!!
And tomorrow is my little brother's birthday. Happy 11th birthday Eden!
I'm leaving now. I've got to make Eden's mixed CD. I better go...
"What if I told you you were the one all along but I never said nothing cuz I wanted you to know? I made me made out of atoms but my heart's all hope and memories" -Clare Bowditch.
Love & light,
Eri xx
p.s. (this might not make sense to many) offline message awaiting for those who do it often.